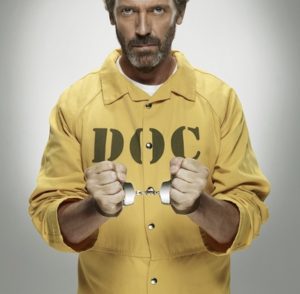 …and "they said it was over.." contrary to what Dr. Gregory House would have said, prior to being put in a psych ward for the season, after suggesting masking ➡️ Its fair to say we've entered yet another phase of this pandemic.
Although hard for people to believe, new strains have emerged &  transition rates have spiked especially,  where large events have been taking place with tweens and teens.
Like before, you have neighbors looking oddly back at other neighbors, bosses questioning sick time, school personnel and doctors with differing opinions of safety for YOU and the ones you love!
So, now what? Skills! Building skills that you've gained through experience since March of 2020, not live in FEAR, but to live with an eye on safety will be the gift!
Approaching your life in the way you feel best after living through a horrific time that took so many people's lives is appropriate and fair to you and your family.
*No apologies *No anger *No compromise .. just your working knowledge of safety and living in 2022.  You are capable of synthesizing the information to make the best plan for you. 
Let us not forget where we were just one year ago… and one year before that … Each year will only continue to improve if we stay cautious, and grateful for what we have today!
Build Coping Skills, Feel Strong in Making Choices Against the Current Grain, Feel Less Pressure, and Stay Empowered in your Perspective on a Slow Move Forward. That can only Assist You, and Others in Feeling Less Isolated and Alone.
Ultimately, it is Your Impact that Will  Slow Down the Transmission that is Picking Up Momentum in New York State, the Counties West and North of the City and into Upstate New York.
I am here to support you in whatever dilemma you have with this, at this time.