About
Marcy Abramsky, LCSW, Counseling InspireAmind®️& Licensed Clinical Social Worker serving areas near East Amherst, and New York State Online
I am a licensed clinical social worker in private practice serving clients in and around East Amherst, Western New York, and New York State online, as well as on-site, as needed. As a client  it is my priority to create a therapeutic atmosphere that promotes growth and positive change, for you. I look forward to working with you to address your challenges and assist you in reaching your goals.
Treatment Approach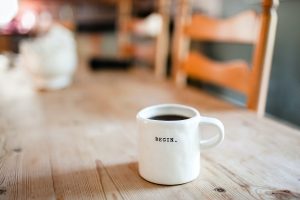 I use a variety of approaches to address my clients unique needs. Many successful treatment plans have utilized a foundation in cognitive/cognitive-behavioral, existential/humanistic, person-centered, and solution-focused brief therapy work. Next, we quickly move toward a tailored treatment plan and an approach that includes tools to help sustain the type of growth that you would experience in our regular sessions.
Additionally, there is research that supports the practice of self-compassion and mindfulness in psychotherapy. In tandem, I focus my work in helping people believe in themselves. There is absolutely power in positive thinking! The results of Neuroscience research ( I'll spare you the reading)  reveals individuals that practice these techniques are happier, more resilient, and better equipped to heal challenging  memories from the past. It is my honor and mission to help my clients break through the barriers that block them from reaching their full potential.
"What lies behind us and what lies before us are tiny matters compared to what lies within us."

– Ralph Waldo Emerson
Education & Credentials:
License #: 069537 LCSW
License State: New York State
Practicing Since:  1999
Education:  MSW 1999, Post – Masters Degree EDL ( Educational Leadership) 2013
More Training & Affiliation Information
NYS LMSW 1999, SIFI Certified -2002, Fordham U, MST Multisystemic Therapy Training & Cert @ The MST Institute, SC   1999, NYS Permanent School Social Worker Cert. 2002, NYS LCSW (Current License), NYS School Building Leader Cert. SBL 2014 Active, NYS  Professional School District Leader Cert. SDL 2013 Active
Affiliations
Univ. at Buffalo Alumni Mentor​ 8+yrs,
National Association of Social Workers NASW 2018 Nominee by NYS Chapter Board Member-at-Large 20+ yr member, NYSUT member, Volunteer Youth Basketball Coach 2018-2019,  2020, Senior Facility Support  (2020-2021) pandemic support.
TeleMental HealhTrain.Cert THTC 2019, American Heart Assoc. AED & CPR  Training in Medical Setting , NYS OMH Crisis Telehealth Training for New York State Pandemic Crisis Line, 2020