Calming from Within
Many people believe that medication isn't for them or that the side effects outweigh the benefits. In some cases that is true.
However, what I've found about anger, anxiety, OCD, and many other mental health concerns is that they don't just get better because you want  them too. Sometimes it can even be hard to put new skills into place without a clear head, enough sleep and a calm mind; the very reasons for working on the skills.
There are two products I have found to be immensely helpful in different ways Weighted Blankets/Throws & CalmiGo.
1. A weighted sleep throw blanket. Using this on your legs can be so supportive at night that your sleep will be greatly changed forever. This provides a sense of protection and safety.
more restful• more peaceful • less waking up•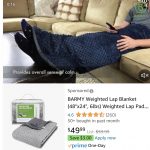 Example 6-15lbs. for adults is good
2. CalmiGO ( Smart Calming Companion) I tried one of these myself and they are pretty amazing! This pocket size calming activator simply supports you in changing your breathing which is key to dealing with panic, ptsd, worry, sleeping issues and more. This is a completely drug free device
• works by activating your parasympathetic nervous system
via•adaptive breathing regulation •grounding•relaxing scents super easy  install batteries that come with it , add scent and turn on and start!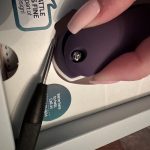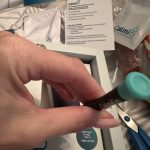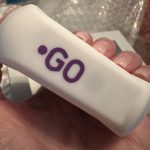 Coupon code coming soon * if interested and code not posted *let me know!
I only share products I've tried 
* Disclaimer * The above reflects the opinion of M.Abramsky, LCSW  from her trial use of product,  client feedback and individual company research. M.Abramsky will not be held liable for recalls or any injuries resulting  from product use/ misuse. Please consult your doctor for any concerns in using above products. Abramsky doesn't receive kickbacks for promoting these products