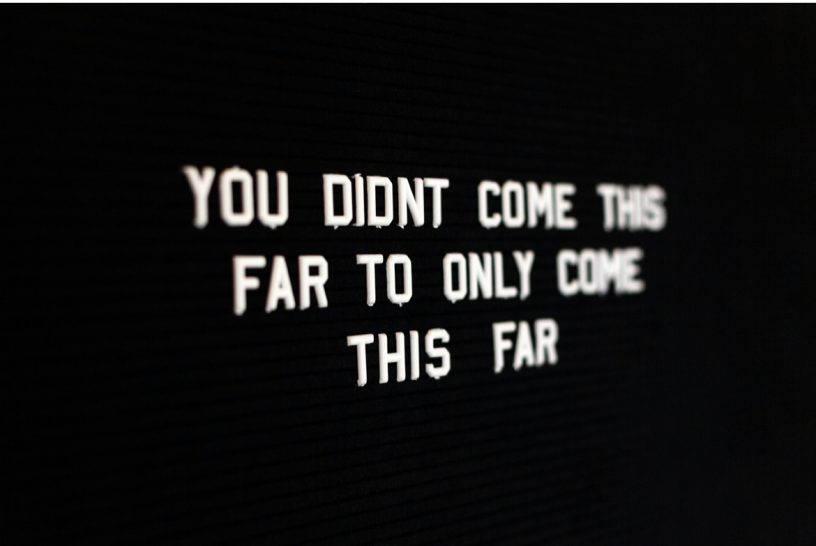 Welcome to where Inspiration begins…
"In A World Where Challenges & Demands Often Don't Wait…   GET INSPIRED TO MOVE FORWARD And Face the Obstacles That Lie Ahead… As Opportunities…" ~M. Abramsky, LCSW 
Why this practice?
Basics:  Marcy Abramsky, LCSW
Clients: Adults, Young Adults, Teens, Parents Older Adults & Caregivers
Service: Individuals, Family, and Groups

Simple * Supportive * Effective 
Privacy •

Availability 
•

Integrative Use of Treatment

 Modalities
• Learn The Skill Behind Decision Making!
• Define Your Personal Success!
• Get Inspired & Gain Skills That Can Help You Succeed!

Welcome, My Goal is to Inspire You!
Offering HIPAA Compliant (Secure) Teletherapy Services In NYS (encrypted email• portal• messaging •simple video & audio sessions).
Many Insurances* Update and Credit Card Accepted!
BENEFITS:
In choosing to work together, you can enjoy the benefits of decreasing /extinguishing unwanted symptoms and free yourself of overwhelm and worry. Take control of challenging life situations with a new outlook and management skills.
Clients: Individual•Family•Groups Pre-Teens•Adolescents•Young Adults• Adults• Wiser (Senior) Adults
Topics: Parenting •Increasing coping skills •Level up in your life• Stress• Transitions( Job/ School) and more!
Style: flexible, empathic, motivating and direct. I am results oriented but understand everyone is different. I use an integrative approach to therapy.
 Methodology: I combine many techniques from the following research-based therapies: cognitive-behavioral, dialectical behavioral( DBT), humanistic, mindfulness based, multi-systemic, neurolinguistics programming (NLP), psychodynamic & solution brief focused therapy, and more.
What does that mean? I use those tools (research-based solutions) to customize a plan with you, and what works best to meet your unique needs.
As a Client You Can Expect me to invite you to see things from a different perspective. A view that focuses on opportunity & possibilities. Sessions devoted to your needs, identifying strengths, resources, and gaining clarity. The time we meet should feel purposeful. Working together, you will learn more about what personal success is for you, and gain the skills to start reaching it!
You may start to realize that small changes add up! For example, decreased feelings of self-doubt, stress, and overwhelm. In fact, by spending time on yourself and your goals, you CAN CHANGE what no longer works in your life. If you put in a little me time for yourself and the work, you will see a difference.  You will receive a huge return when you make the investment in yourself. You can expect to feel more confident, and grasp the power of perspective, visualize your success & become INSPIRED! I utilize my skills from over 18+ years of diverse experiences in the Mental Health Field
Essential Elements I have : Building a therapeutic alliance • creating a safe space • Supporting your goals
Settings: homes• courts• agencies• K-12 & universities• medical• eldercare •private practice
Geography: Cities and surrounding suburbs of Manhattan, the Bronx, Queens, and Buffalo, NY
What I do best: create a therapeutic alliance • build trust •assessment• diagnosis or visualization of goals •plan •support visualization of goals •skill building •assist with: fostering change, locating resources, building skills, creating motivation and a feeling of empowerment.
Why This Practice? I am experienced and I love the work I do! I have the capacity to connect with clients and guide them, as they design a path to their goals! I treat students, parents, doctors, writers, business owners.
Clients "stick with" our work as they become more inspired!
Specialties:11+ Preteens• Adolescent •Parents •Adults •Wiser Adults 65+
Motivation: *Life Coaching is different than counseling services (inquire within)Client Focus: •Coping Skills •Stress• Self Esteem• Career/School Transitions• Peer, Family, Parenting, Learning Disability Advocacy • Crisis (pandemic, staff crisis support)Alzheimer's•Caregivers• Cancer•Immune •Mental Health Issues 
Treatment Approaches: *Coaching, Cognitive Behavioral (CBT), Family Systems, Mindfulness-Based (MBCT), Psychoanalytic, Psychodynamic, Solution Focused (SFBT), Strength-Based
Individual•Family•Group ~Virtual  (On – site groups or speaking events near East Amherst) by organization request. 
Locations Served:
All of NYS including East Amherst, NY, Williamsville, NY Clarence, NY, Buffalo, NY, Manhattan•Brooklyn• Long Island•Western New York via HIPAA Compliant Video / Audio Sessions
TeleMental Health & Online Services for NYS & local community outreach.
Specialties Motivation/ Coaching, Stress, Personal Growth, Parenting or School Issues, Transition (new job/ new school Graduate School, moves, pandemic life changes), health related issue (COVID), terminal illness, Alzheimer's and more…
Media-Click on items below
~Media Around NY & Nationally~🌎
1. Media•2021🔘 Podcast🎙Interview 📰 Article 🗞AdYouTube▶️
3. Individual Family Group Support 
4. Support managing concerns as a parent, teen, adult, older adult or caregiver👥
5. Check out 

Blogs & Activities too

💻

 

Reboot Friendships * Get Ready for the Next Grade Level *
 * Build Skills that Make You Feel Empowered * Enjoy Life
OTHER SERVICES AVAILABLE



Guidance: Do you suffer from unwanted symptoms of anxiety, feelings of stress, overwhelm, loss, isolation, or self-esteem?
Level Up: Maybe you've actually been thinking of taking the next steps in your life. You need more job fulfillment, thoughts of leveling up in your career, as a parent, teen, young adult, or senior and wondering about the future…
Strength: You have already shown that you have the strength you need to get started. It's a common mistake to underestimate the courage it takes to ask for help. You have stepped up by looking for a therapeutic professional to coach and support you in this journey, you are headed toward achieving wellness in a fast paced, demanding world.
Build the Skills to Manage Powerful Challenges 
Enhance Self Confidence and Set Personal Goals to Design a Path Toward Your Future
coming soon Work-Life Balance *** see blog
Stay Positive: Remember, all of us battle many similar issues. It is our background, support, vision, coping skills, and strategies, sets us apart in how we manage life challenges.
The Skills to Cope: How we cope is greatly influenced by how we see the world. The ability to accept support, assists us in getting a fresh perspective. As we begin to see things through a different lens, this new perspective becomes a powerful tool in developing the mind as a muscle; this is an essential part of moving toward the life changes you seek.
The more support you gain, the greater possibility for success!
Focus on any unwanted symptoms

of stress or anxiety & build more self – esteem

Stress relieving,

goal setting or just finding what is REALLY something you would love to do for a living … it's all connected! 

Positive practices

and spirituality no matter your religion. Stay grounded and calm with positive thoughts and energy!!

Groups are available to assist in managing shared experiences, building coping confidence, and general life skills. This is accomplished in a group or peer to peer setting as a network for support.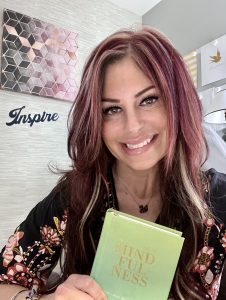 Schedule an Appointment Today 🔵
✍️Check out the Blogs below!
Contacts will be returned as soon as possible. Feel Free to reach out again, if you believe that your message was not received.
Thank you. For more information -check out more services and blogs. Menu at the top and emergency info below! 
---
The Benefits of Therapy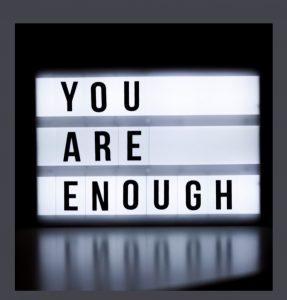 Therapy: Psychotherapy can be an effective tool in providing you with the necessary support and strategies to overcome the challenges you face. By seeking therapy, you are taking control and action to change what no longer works in your life.
Approaches: Utilizing a variety of approaches including Cognitive/Cognitive-Behavioral, Existential/Humanistic, Person-Centered, Solution-Focused Brief Therapy, I will work with you to create a treatment plan that is customized to meet your unique circumstances.
Believe: Believing in yourself, grants you access to a different perspective. When you believe in yourself, you will have the ability to generate more ways reach your goals! My style is flexible, empathic and motivating. I help my clients see what is written in the bright lights above… all the benefits to a mindset that "YOU ARE ENOUGH" and inspiration that keeps you moving!
Challenging Moments and Strategies: However, for many people, it can be a tough concept to connect with. Each one of us holds on to our insecurities. When challenging moments come along, it's not always easy to harness the belief that we ARE enough. At times, we need support to see our life issues through different lens. I can provide that and assistance in gaining strategies that will help you to believe that you really are… enough!
Self-Compassion: In addition, building skills of self-compassion allows you to move more easily through difficult times in the future, increase your motivation, and improve your mood! As an experienced licensed clinical social worker, it is my honor to assist you in exploring your core issues and move toward a healthy, fulfilling life.
"Your present circumstances don't determine where you can go; they merely determine where you start."

– Nido Qubein