C

reating life change

takes the courage to share your innermost thoughts and prepare to distinguish your strengths from areas that trigger a lack of motivation.

Now You Have Access to An Experienced Professional That Believes in Transparency, Empathy, and Results!   🔑


"In A World Where Challenges & Demands Often Don't

Wait…

  
GET INSPIRED TO MOVE FORWARD
And Face the Obstacles That Lie Ahead… As Opportunities…" 
~M. Abramsky, LCSW
Nominee by National Association of Social Workers for NYS  Board Member -at -Large  2018
Head Coach AYB Youth Basketball 5th grade
2018-2019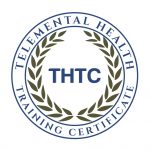 2019/2020

Who's Who Biography (Library of Congress) 2023
coupon link for holiday on calm ( no medication products
Welcome, it is My Goal to Inspire You! Serving NYS Via Secure

Teletherapy & Motivational Services
Why Is This Practice Unique?
*Simple *Supportive *Effective


*Secure Messaging *Client Portal *Online Sessions Major Credit Cards Accepted * Inquire for Insurance Information
•Learn The Skill Set Behind Decision Making •Define What Personal Success Is  •Become Inspired by Your Strengths  •Gain the Confidence to Succeed and perform under pressure.
Visit News & Media : DestinAtion InspirAtion
Serving:
Clients: Adults, Young Adults, Teens, Parents, Older Adults & Caregivers

Method: Individuals, Family, and Groups
Services: Teletherapy, Coaching and Motivation, Workshops, Consultation & Advocacy
Middle •HS•College•Moving Forward
Enduring Life's Continuing Transitions, Challenges.. Through It All~ Support You Can Count On

Renew the Spark in Your Life!  
The Basics of Feeling in A Better Mood, and Getting Motivated…
• Enjoy the benefits of decreasing and / or extinguishing any unwanted symptoms •Free yourself from feelings of overwhelm & worry •Take control of challenging life situations with a fresh outlook & management skill.
Clients: • Individual• Family• Group •Organization
Specialties: •Pre-Teens •Adolescents •Young Adults• Adults• Older Adults
Client Focus: •Coping Skills •Stress •Self Esteem• Transitions Job /School •Peer •Family •Parenting •Learning and Health Disability • Crisis Support •Alzheimer's •Cancer Caregivers •Immune •Grief & Loss • Mental Health Issues •Level up in your career or lifestyle goals.
Performing Under Pressure—
•Job performance  • Sports performance • Stage performance • These are skills built from within  under both anxiety and / coaching . A consultation can better help us understand your needs.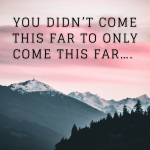 Motivation •Coaching
•Applying skills and knowledge from clinical therapy and coaching and motivation.
Coaching: •One method employs (NLP) Neurolinguistics Programming, an approach that takes our interpretations of life, communication and relationships to positively influence life change. The methodology focuses on the connection between language, behavior and programming (way we view things).  At its core, our perspective can be powerful in helping us to gain the tools we need to meet with success.
For You: •Everything is tailored to building realistic, attainable goals, and the path to "feeling the wins" along the way. Ultimately, assisting you on the journey that sprout from your goals and grows into habits for life success!
  More About Therapy…
Disclaimer *All clients are assessed for appropriate level of care, scope of practice, and availability  for Teletherapy * at discretion of Marcy Abramsky, LCSW
Therapy
Style: • A flexible, empathic, direct & inspiring •results oriented •each person is unique…Click Below
Hit This Link to See More on Therapy 
Finding "Your Mantra: "You've Got This" ~You can borrow this for a bit.
CHANGE: Eventually, you will start to realize that small changes add up to BIGGER ones! For example, you may notice a decrease in feelings of self-doubt, stress, and overwhelm. In fact, by spending this time on yourself, and your goals, you CAN CHANGE what no longer works in your life.  Just by putting in a little "me" time and a bit of that personal work…you can see a huge return, resulting in an increase in personal confidence.
Important Links below
➡️Visualize success & become INSPIRED today with Blogs you can relate to
▶️Media Podcasts, Interviews etc. ✔️ Out DestinAtion InspirAtion with articles and interviews that interest you
Locations Served: New York State TeleMental Health Services for NYS •HIPAA Compliant Online Sessions
Meet Challenges:▶️  START THE JOURNEY TODAY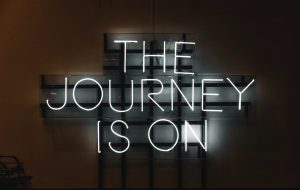 Management Skills
Level Up
Strength
Getting What You Need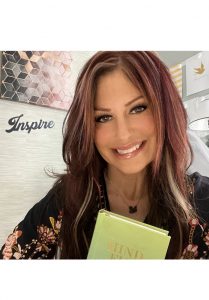 Contact
Thank you. For more information -check out more services and blogs. Menu at the top and emergency info below!  If you believe that your message was not received, please reach out again. 
---
The Benefits of Therapy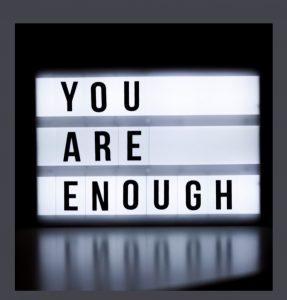 Therapy: Psychotherapy can be an effective tool in providing you with the necessary support and strategies to overcome the challenges you face. By seeking therapy, you are taking control and action to change what no longer works in your life.
Approaches: Utilizing a variety of approaches including Cognitive/Cognitive-Behavioral, Existential/Humanistic, Person-Centered, Solution-Focused Brief Therapy, I will work with you to create a treatment plan that is customized to meet your unique circumstances.
Believe: Believing in yourself, grants you access to a different perspective. When you believe in yourself, you will have the ability to generate more ways reach your goals! My style is flexible, empathic and motivating. I help my clients see what is written in the bright lights above… all the benefits to a mindset that "YOU ARE ENOUGH" and inspiration that keeps you moving!
Challenging Moments and Strategies: However, for many people, it can be a tough concept to connect with. Each one of us holds on to our insecurities. When challenging moments come along, it's not always easy to harness the belief that we ARE enough. At times, we need support to see our life issues through different lens. I can provide that and assistance in gaining strategies that will help you to believe that you really are… enough!
Self-Compassion: In addition, building skills of self-compassion allows you to move more easily through difficult times in the future, increase your motivation, and improve your mood! As an experienced licensed clinical social worker, it is my honor to assist you in exploring your core issues and move toward a healthy, fulfilling life.
"Your present circumstances don't determine where you can go; they merely determine where you start."

– Nido Qubein

---