"In A World Where Challenges & Demands Often Don't Wait…   GET INSPIRED TO MOVE FORWARD And Face The Obstacles That Lie Ahead… As Opportunities…"  ~M. Abramsky, LCSW 
Simple * Supportive * Effective   
Seeking help is a sign of strength.

Most of us have needed support at different times in our life.
Guidance: Do you have concerns managing anxiety, feelings of stress, overwhelm, loss, isolation, or self esteem?
Level Up: Maybe you've actually been thinking of taking the next steps in your life. You need more job fulfillment, thoughts of leveling up in your career, as a parent, teen, young adult, or senior and wondering about the future…
You have already shown yourself the strength you need to get started.. No matter your goal, it is common mistake to underestimate the courage it takes to ask for help. You have stepped up at this moment by looking for a therapeutic professional to coach and support you in this journey,  You are now headed toward achieving wellness in a fast paced, demanding world. I would be honored to help you grow and
Build the Skills to Manage Powerful Challenges 
Enhance Self Confidence and Set Personal Goals to Design a Path Toward Your Future
Stay Positive: Remember, all of us battle many similar issues. It is our background, support, vision, coping skills, and strategies, sets us apart in how we manage life challenges.
The Skills To Cope: How we cope in the world is greatly influenced by how we see the world. The ability to ask, and accept help assists us in getting  a fresh perspective. As we begin to see life and our issues through a different lens, this becomes a powerful tool in the development of the mind as a muscle to make the life changes you seek. The more support you gain, the greater success you can achieve.
---
Please contact me to schedule a free initial consultation.
 [(716) 791-7848]   |     Send Email
I look forward to helping you make the first step toward your well being.
---
The Benefits of Therapy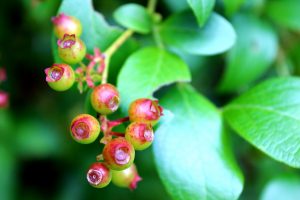 Psychotherapy can be an effective tool in providing you with the necessary support and training to overcome the challenges you face. By seeking therapy, you are taking responsibility and action to change what no longer works in your life. Many studies have shown throughout the years that psychotherapy is an effective form of treating and managing mental illnesses and other emotional disorders.
As an experienced licensed clinical social worker, it is my honor to assist you in exploring your core issues and move toward a healthy, fulfilling life. Utilizing a variety of approaches including Cognitive/Cognitive-Behavioral, Existential/Humanistic, Person-Centered, Solution-Focused Brief Therapy, I will work with you to create a treatment plan that is customized to meet your unique circumstances.
Believe: Believing in yourself grants you access to a different perspective.  When you believe in yourself you will have the ability to generate more ways reach your goals!
My style is flexible, empathic and motivating. I try to help my clients see what is written in the bright lights above!  The benefit to a mindset that "YOU ARE ENOUGH" is that of inspiration. However, for many people, it can be a tough concept to connect with. Each one of us holds on to our insecurities. When challenging moments come along, we don't just harness the belief that we ARE enough. At times,  support is a needed to see our life issues through different lens. I can assist you to gain strategies that will help you to see and believe that You  really are enough!
In addition, we will work on the skill of self-compassion, which will allow you to move more easily through difficult times in the future, as well as increase your motivation and improve your mood!
"Your present circumstances don't determine where you can go; they merely determine where you start."

– Nido Qubein