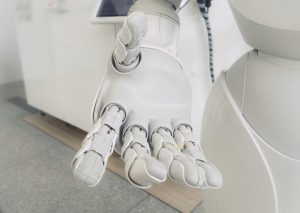 ( includes list of apps & websites to 👀 for)
It seems like just yesterday when I traded in my Brother word processor (YIKES) for a computer with a CPU…  I think it was in graduate school but, enough about me. It was cool!
Flash forward to somewhere in the early 2000's when the online social media wars began! Cell phones made it possible to snap more pictures of anyone, anywhere, at anytime and without their consent! Apps like Facebook, offered easy uploading, tagging and commenting, internationally. It was no longer impossible for everyday people to become the talk of the town. Anyone could become as infamous as a celebrity ( even internationally) for positive, embarrassing or criminal behavior that was posted about them. Further into this new era of social exploration through media it was evident that pictures, and stories could be edited, cropped and altered to fit whatever the goal of the publisher.
Places online like MySpace, ASKfm were born.. areas in light of the internet that became dark. Notepads for anyone to write about people (usually terribly negative things) and even remain anonymous ! The worst thing you can ever do is read the garbage written about you or anyone you care about. 
The internet when used in THAT way IS the world of the SCARED, the ABUSED, and the ABUSERS. It is for the people that are afraid to deal with things in their life so they take out their frustrations on others and hide behind the "shield" of today's fiber optic cable, and spoofing. If there is something that you came across that is a threat or repeated harassment in multiple places, report it to the police or your school immediately.
As a parent, pre-teen, teen or young adult….. it is important to know that their are places that are more dangerous than others to be scammed.
my little handy list
Always remember…
(Even if you've seen a picture- you can't be sure)
Don't
•never rely on anyone's identity that you don't know
•never give out your city, state, or any specifics •never agree to meet ANYONE ever
•never engage in any game / responses to questions that makes you uncomfortable or
DO
•talk to someone about it anything uncomfortable
•report things you feel are unsafe to parents, school or police.
•any threats should go directly to police.
Here is an updated list of websites and their concerns: